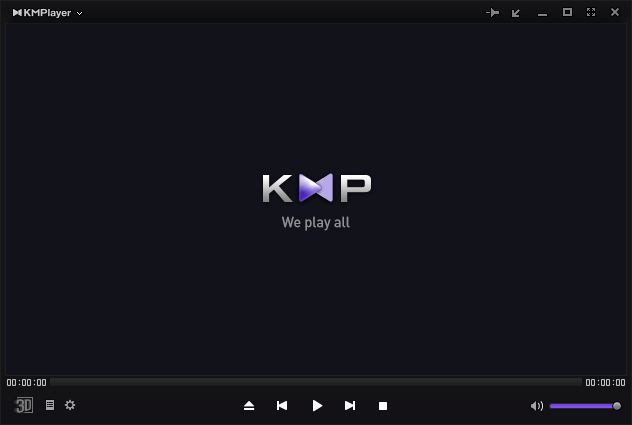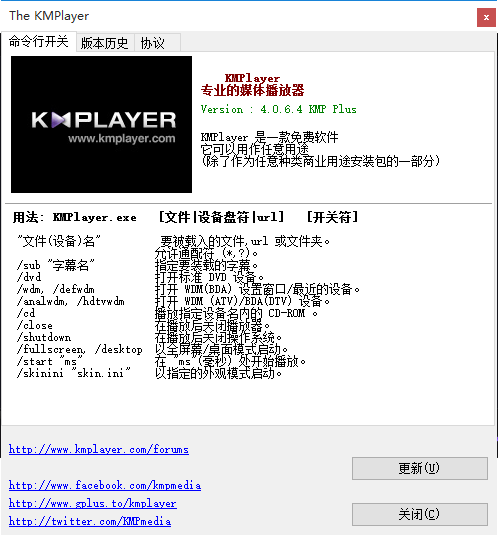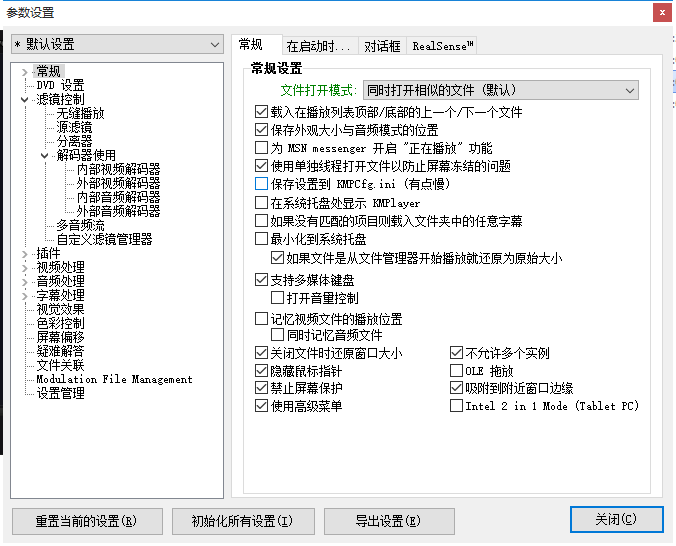 KMPlayer 是一套将网路上所有能见得到的解码程式(codec)全部 收集于一身的影音播放软体;只要安装了它,你不用再另外安装 一大堆转码程式,就能够顺利观赏所有特殊格式的影片了。除此之外,KMPlayer 还能够播放dvd与vcd、汇入多种格式的外挂字幕 档、使用普及率最高的winamp音效外挂与支援超多种影片效果调整选项等,功能非常强大。
功能:
KMP has required codecs built-in.
• Enjoy medias without installing codecs separately.
• KMP supports both built-in and 3rd party codecs.
• KMP's built-in codec is faster and reliable because it process internally.
• The current built-in codec supports all ffdshow codecs and also codecs that ffdshow doesn't support such as MPEG1, 2.
• Features audio codecs (AC3, MPEG1, 2, AAC, WMA 7, 8 etc.).
• Matrix/normalizer options through built-in voice codec.
• Through KMP's built-in codecs, you can enjoy all major media formats.
• KMP additionally supports 3rd party codecs for users that doesn't use the built-in codec and also doesn't install the codecs on the computer like other codecs do. Most public codec packs+players forces to install the codec on your computer, while KMP does not. This means that installing KMP will not affect your computer at all.
Correction of corrupted files
• AVI format originally have problems when trying to view corrupted files.
• KMP therefore supports various methods to play AVI files. First, KMP utilizes the 'AVI Splitter'. Minor corrupted AVI files can be viewed through previous versions of AVI Splitter.
• If it still doesn't play, KMP will utilize the 'AVI Source Filter' for playback. The built-in 'AVI Source Filter' analyses AVI files and plays by skipping bad frames.
• If it still doesn't play through the above methods, it will utilize the RealMedia engine to play the corrupted AVI files.
Various File Format Support & Hardware Support
• KMP is based on DirectShow so it supports almost all Windows Media formats.
• KMP also supports Winamp, RealMedia, QuickTime, Flash(SWF) through KMP's ground-up technology.
• KMP supports the most media formats compared to all worldwide media players.
• KMP supports DirectShow's extension WDM (TVs/cameras) and DVDs..
Various Options
• Various ratios supported (4:3, 16:9. 2.35:1, 1.85:1 etc.)
• Playback speed options.
• Various subtitle options.
• Standard Video Setup: Soften/Sharpen/Blend Color/Reverse Input/Reverse
• Advanced Video Setup: Remove Afterimage/Remove 3D Noise/Remove Noise in Phases/Add Noise/Fast Forward Mode etc.
• Manage still images, video captures, filters etc.
• Flash format supported (FLV, SWF).
• Watch Live URL broadcasts (VOD, MMS).
语言: 25 种语言支持 (Albanian, Arabic, Belarusian, Bosanski, Brazilian, Chinese, Czech, Dutch, English, French, German, Hebrew, Hungarian, Italian, Japanese, Polish, Portuguese, Romanian, Russian, Spanish, Swedish, Thai, Turkish, Ukrainian, Vietnam)
更新日志
v4.2.2.5:
– Update URL list and add buttons.
– Fixed bug where image processing filter priority was not set correctly.
– Fixed side screen black screen bug when playing video after audio playback.
– Add license contents.
官方下载
http://cdn.kmplayer.com/KMP/Download/release/chrome/4.2.2.16/KMPlayer_4.2.2.16.exe
网盘下载(去广告Patch)
https://pan.baidu.com/s/1nwRnrcd#i9lt 密码:i9lt
注意:官方安装包有提供其它推广软件,可勾选取消。安装后不要运行,直接运行 patch.exe 即可移除广告。
声明:本站所有文章,如无特殊说明或标注,均为本站原创发布。任何个人或组织,在未征得本站同意时,禁止复制、盗用、采集、发布本站内容到任何网站、书籍等各类媒体平台。如若本站内容侵犯了原著者的合法权益,可联系我们进行处理。