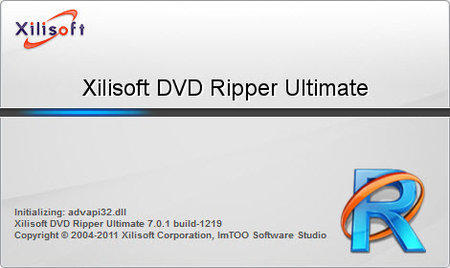 曦力DVD制作专家帮助您轻松地将DVD视频转换为MPEG-4、AVI、DivX、XviD、WMV、MP3、WMA等各种主流格式文件。它还提供了强大的视频剪辑和裁剪、视频特效编辑、水印添加、字幕调整功能,让您对视频进行个性化的编辑。 您可以将格式转换后的音视频文件放入iPod、iPhone、PSP、Zune、Mobile phone 等各种数码设备,轻松享受DVD电影的乐趣。
只需要简单的操作,它便可以将DVD光盘的音频文件或者视频文件转换和提取成其他格式的文件,包括AVI, MPEG-1,MPEG-2,DivX, XviD, WAV,WMV,WMA,ASF,VOB等等。同时,Xilisoft DVD Ripper – DVD视频转换提供了大量的由用户设置的音视频文件格式的参数。
你可以在在你的 iPod, iPhone, Apple TV, PSP, Zune, 手机或其它数码设备观看 DVD 电影,不会有兼容问题。
现在使用 Xilisoft DVD Ripper 开始提取 DVD 吧!
Rip DVD to AVI, MPEG, WMV, DivX, MP4, H.264/AVC, etc.
Extract audio from DVD as MP3, WMA, WAV, etc.
Convert DVD to iPod, iPhone, PSP, mobile phone, MP4 players, Google phones, Apple iPad, iPad2
Capture DVD screenshots as JPG or BMP image
提取任意 DVD 到任意多媒体设备:
Rip DVDs to High/Standard-Definition (HD/SD) Video Formats. Rip DVDs to AVI, MPEG-1/MPEG-2/MPEG-4, WMV, DivX, MP4, H.264/AVC, RM, MOV, M4V, XviD, 3GP, VOB, FLV, SWF; convert DVDs to HD videos: HD AVI, HD MPEG-2/4, HD H.264/MPEG-4 AVC, HD WMV, HD Quick Time, HD VOB, HD ASF, etc.
Rip DVD Soundtracks to Audio Formats. Extract audio from DVDs and save them as MP3, WMA, WAV, RA, M4A, AAC, AC3, OGG, AU, etc.
Take Movie Stills. Set an interval and capture pictures from a DVD movie in batches or take snapshots while previewing and save them as BMP, JPG, PNG or GIF image format.
Rip DVDs to Multimedia Devices. Watch DVD movies and videos on any player: iPod, iPhone, Apple TV, PSP, PS3, Xbox, Zune, NDS, Wii, 3GP mobile phones, Windows Mobile devices, PMPs, plus many others.
Transfer Files to Multimedia Devices. Transfer converted files to iPod, iPhone and PSP directly after ripping DVD.
剪辑, 合并和分割:
Clip DVD into Segments. Clip a title/chapter to extract the desired segments and optionally merge them into a new title/chapter.
Merge Titles and Chapters. Merge several titles/chapters into one; insert transitional effects in between.
Split Title or Chapter. Split a title/chapter into several chunks accordingly so you can fit it onto your multimedia device.
视频编辑器:
Crop Video Frame. Cut off unwanted borders from a video frame to feature a highlight.
Edit Image Effects. Adjust the image brightness, contrast and saturation. Create special effects such as "Black and White" and "Old Film".
Add and Adjust Subtitles. Add up to 8 subtitle files; adjust subtitle delay to sync it with the video.
Add and Adjust Soundtracks. Add up to 8 audio files; adjust soundtrack delay to sync it with the video.
Add Watermarks. Personalize your video with watermarks (picture or text) and add copyright to avoid piracy.
Preview and Compare. Preview the original file and the edited version side-by-side for easy comparison.
不同的选项和配置文件:
Classified, Optimized and Customizable Conversion Profiles. A selection of conversion profiles with optimized parameters are available for a wide range of multimedia devices; create new profiles by customizing existing ones.
Rip DVD into Several Formats at A Time. Select multiple output formats for a DVD title or chapter, or clone a DVD title, then set several output formats and rip them all in one go.
Compute Output File Size with Bitrate Calculator. Get the output file size precisely by calculating the corresponding video bit rate using the Bitrate Calculator.
Advanced Profile Settings. Parameters are grouped by video, audio, picture and tag, enabling you to change them more conveniently.
高速转换, 灵活多样的设置:
Multithreading, Batch and Multi-Core Processing. Convert multiple DVD titles/chapters to video and audio files with the highest conversion speed offered.
Auto DVD Info Retrieval. Auto retrieves DVD information from the Internet; enrich your DVD library with information such as artist name, DVD cover, DVD chapters and titles and more.
Quick, Comprehensive, Easy. Multi-core CPU support maximizes conversion speed; comprehensive video editing features; user-friendly interface.
Other Features. Manage system power; preview videos with the resizable built-in player and take snapshots during preview; Run tasks in the background; set application to auto exit or auto shut down, hibernate, stand by the system after a task is complete; view file properties; display file list in selected columns; change interface language to English, French, German, Spanish, Japanese or Chinese; many other features.
官方下载
http://download.xilisoft.com/x-dvd-ripper-ultimate7.exe
http://download.xilisoft.com/x-dvd-ripper-platinum7.exe
http://download.xilisoft.com/x-dvd-ripper-standard7.exe
网盘下载(KG)
http://pan.baidu.com/s/1o85W1Wu 密码: jnir
声明:本站所有文章,如无特殊说明或标注,均为本站原创发布。任何个人或组织,在未征得本站同意时,禁止复制、盗用、采集、发布本站内容到任何网站、书籍等各类媒体平台。如若本站内容侵犯了原著者的合法权益,可联系我们进行处理。